I am joining this campaign because (1) I am basically a humorous person (although marikenya.com is hardly a humor blog) and (2) I am doing this to support my brothers and sisters at WordPress Pinoys who I came to love(teary-eyed).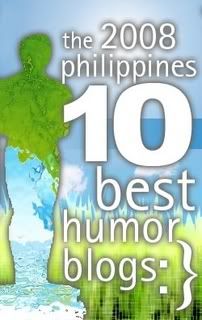 This Project Lafftrip Laffapalooza is brought to you by the master of humor himself — Maximus Rexx II aka Badoodles.
Ready for my votes? I am not. Nobody dared buy my vote yet and am still waiting…
Waiting…. waiting… waiting…
Shucks, seem like no one's that interested.
Let me vote then —
My TOP ONE!
Jon Cabron's Blog. He's hilarous. He's one of the reasons I became addicted to WP-Forum — to read the violent or malicious reactions and musings of Jon.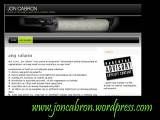 My TOP TWO!
Maru's Blog. She's hilarious. A female version of Jon perhaps and I love to taste her polvoron (of course for free!)… The last time I checked, she still offers free polvorons and a stash of the prize money for those who will vote for her. 😀
My TOP THREE!
Defpotec Blog.I saw his blog from Maru's listing and I was automatically curious, maru's description of her addiciton to his blog is enigmatic. I paid it a visit and though the @#*ng cheap monitor of my pc won't allow me to get a good view of the pics in his posts, it made me happy. Hey man, my boss scolded me for laughing and talking alone!
So there! (I just mimicked this "so there…" chuva from call center people who seem so fond of this remark) If you'll notice, I just voted three, I still have room for two more and may I remind you again, my vote is for sale.
😀 Smile! (The vote-selling part is partly joke… but then… cge na nga, joke na lang!)
For more information on this contest, please visit this site.
****************
Read More Interesting Articles