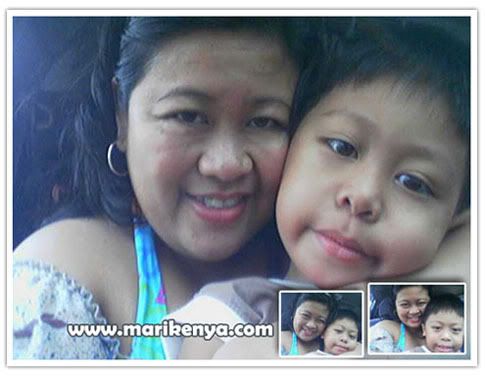 See the list by scrolling down.


The weather forecast for the Philippines is that after Cosme, we will still be visited by more typhoons. Raining or not, summer is still on and if you still haven't felt the summer fun, don't be discouraged with the weather. Ready your swimwear, call your friends for company, prepare the budget, and see through this list of resorts in Marikina City.
I Resorts and Pools in Marikina and Much More I
Flamingoes Garden Resort (Flamingo or Flamingos Resort)
Address: #239 Gen. Ordonez St. (Molave), Marikina Heights, Marikina City
Contact Nos.: 933-0047
Rates: Daytime – 90 for adults and 60 for children, Night Swimming – 120 for adults and 70 for children, Overnight Swimming – 150 for adults and 90 for children
My Notes: Rate is affordable, the place is okay but expect it to be swarming with people on weekdays. Flamingoes recently added 3 new pools but these addition has a different entrance and entrance fee.
Plaza Del Sol
Address: #1 Savoy Fairlane Subd, Bgy. Tumana former Concepcion I
Rates: Few years back, their rates for walk-in is 60 for day swimming and 5,000 for renting the whole place from 8am to 5pm.
Contact Nos.: 942-1714
My Notes: There's only one pool with a slide but, a good venue for birthdays or small events with an affordable rate. We used to hold our family reunions here because it's really close to our house, convenient for bringing food, water, etc.
Star Circle Garden & Resort
Address: 58 Dao Southwest Marikina Heights
Contact Nos.: 934-0576
Rates: n/a
My Notes: n/a
Villa Ronar Garden Resort and Hotel
Address: 112 Dao Corner Champaca Sts.
Contact Nos.: 475-4093, 9988448, 0917 8151029
Rates: n/a
My Notes: I have been to Villa Ronar once to facilitate a seminar, my family was able to experience their two pools, a children and an adult pool. They have conference rooms for a big audience, a restaurant (they do catering services), and hotel rooms which are actually pretty and looks comfrotable.
Vista Al Ciudad Resort
Address: Jupiter cor Villa Grande Parang
Contact Nos.: 941-3289
Rates: n/a
My Notes: n/a

Please feel free to comment or send me a feedback through marikenya's contact form if you have additional information to update this listing.

*************************************
Read More Interesting Articles.