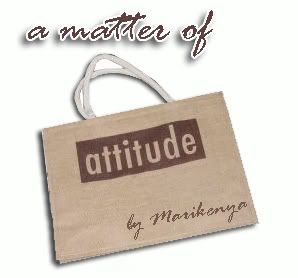 This page contains collection of thoughts, principles, values or even ideals that pertains to different topics such as productivity, working, public or customer service or even love or life.
Let's ponder together and try to learn from these tidbits of wisdom. I have titled this page "a matter of attitude" because I've always believed that adults already know what's right and wrong, it's our attitude that will determine which way we'll go.
Click the links to read.